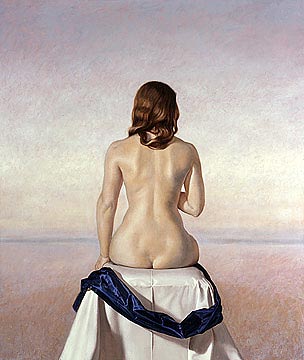 Martha Mayer Erlebacher is a leading Philadelphia-based
babe in the arts.
Currently showing at New York's
Forum Gallery, Erlebacher specializes in ultra-realistic nudes and still-life paintings. Monumental and mythic in mood, these are works by an astonishing artist, in the tradition of Renaissance masters. (Erlebacher also makes a mean Bolognese when she's not out on the tennis courts.) Take a look at what tenacity and breathtaking ability can create.