Well, I'll tell you. Here's what's sitting on the coffee table as we head into summer. Gertrude, Hermann Hesse's third novel – a love triangle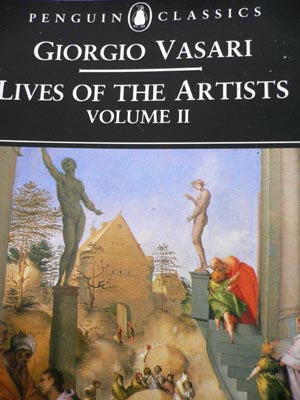 involving a composer and his colleagues. Vasari's Lives of the Artists, v.2 – in which the chatty renaissance art historian/painter devulges behind-the-scenes secrets of the Cinquecento Mannerist masters. Delicious stuff. The Ambassadors, by Henry James. Rocky going at first, I must admit, since James believes in rooting out the subtextual psychology of even the least dust mote. But I know he's on to something, and besides three people I respect have told me I must read it. Do Androids Dream of Electric Sheep? one of the top three genre-busting sci-fi tomes by Berkeley's own Philip K. Dick. It just gets better — and more shockingly prescient — with each reading.
And don't miss the profile of Paul McCartney in the current New Yorker. At sixty-four, the cutest Beatle is enmeshed in a web of high celebrity and the sadness many of his generation feel for what has happened to their dreams. Love was such an easy game to play.