One of the joys of wine judging each year at the Santa Cruz Mountains competition, is getting to meet some of area's top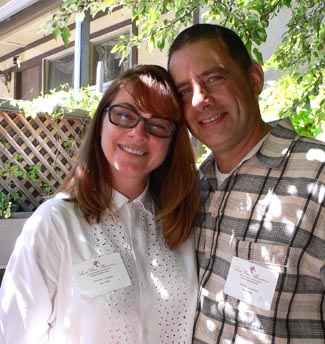 restaurant owners and managers. But this year offered something special — Michel and Muriel Loubiére, natives of France, who have just completed negotiations for their own restaurant — Au Midi. After nine months in our area, the couple has acquired the space of the former Al Boccalino, in Aptos, (behind the Aptos Cinema). Muriel, the chef, and is quite passionate about developing a menu that will not be filled with fussy, heavy old-fashioned French clichés. Au Midi, which the Loubiéres expect to open in late September, will showcase the sunny, fresh, intense flavors of the South of France, which means more olive oil, less butter – more seasonal produce and a leaning toward seafoods.
The preview menus included mussels, scallops, duck magret, pistou, quiches, brandade and pissaladiere, as well as sumptuous salads and tarts all involving local specialty produce. This is exciting news and I wish all bon chance to Muriel and Michel!