In the heart of old Florence, home to the power brokers (the signoria), the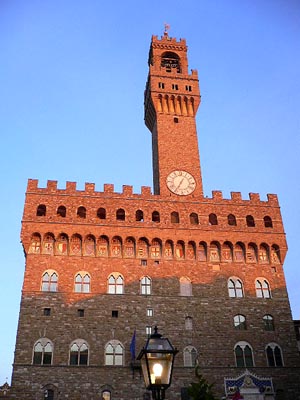 Palazzo Vecchio, the Uffizi and the outdoor sculpture garden organized by Georgio Vasari and Medicis — the Piazza della Signoria offers some of the finest people-watching, cafe-sitting and sunsets on the planet.
So we decided to spend our last evening at the fabled Rivoire, a ring-side seat on Saturday night action at the spot where Savonarola was burned at the stake.
Negronis so big you need two hands to lift them come with pretty trays of appetizers, bowls of nuts and olives — and a pricetag to match. So you nurse your drink for hours and enjoy the sparkling scene.
To make matters perfect, just as the sun was setting on the old crenellated bell tower, a rogue band of Hare Krishnas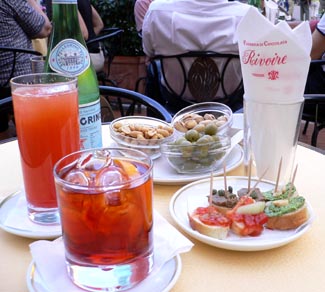 entered the piazza — singing, drumming and dancing their way through the 16th century.
Wonderful fun – the Medicis would have loved it.