Take a breather from Open Studios and visit the new show of paintings by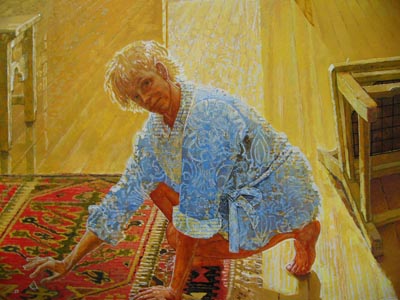 Frank Galuszka at Carmel's Winfield Gallery.
Myth and the Coast is the title of a suite of 20 recent coastal landscapes and a few mythic surprises by UCSC Professor of Art and longtime plein air impressionist Galuszka.
Winfield Gallery is located on Dolores, between Ocean & 7th.
831/624-3369 – 800/289-1950
The Galuszka show of original artworks runs through November 11, 2007.
(Shown here, detail of Coyote in the Kitchen)