Exploring local, Santa Cruz Mountains white wines is always a garden of forking paths. One sample leads to another and it's easy to get lost in a malolactic maze.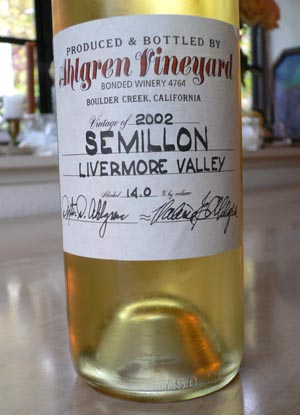 To demystify, here are two terrific ideas in the category of substantial white wine — wine with enough distinction and identity to partner whatever your holiday table plans to hold.
The Ahlgren Semillon 2002 Рas fine a semillon as this legendary house has made, and full of the perfume of lilacs and jalape̱o. $16.99 at most enlightened wine and food shops.
Windy Oaks Estate Chardonnay 2005 One-Acre –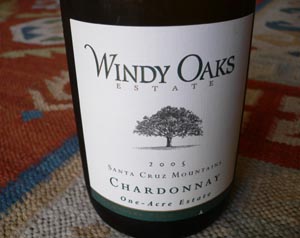 lighter than California-style, but freighted with enough pear and caramel center to thrill the palate – this beautiful white wine shows off the intellectual and very light touch of winemaker Jim Schultze. Available from the winery or on-line, for $35.