China — its art and history, inspired a new museum-wide exhibition opening this weekend at the Museum of Art & History, in downtown Santa Cruz. Based upon relationships brokered by curator Susan Hillhouse, the ambitious network of presentations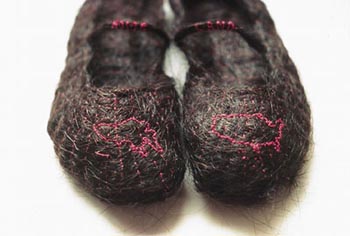 involves collaborations with dozens of artists from China and California, and with Chen Gallery of Santa Cruz. Thanks to April Chen, a working artist's studio typical of those in China will be recreated on-site, among other displays of Chinese furniture and crafts. In addition to the photography of Beijing artist Wang Ningde and Shanghai artist Wang Dong Ling, who lived in Santa Cruz from 1989 to 1991, the show explores the work of local art practitioners who have visited and been inspired by China. Thse artists include Sara Friedlander, Victoria May, Gloria Alford, Wallace Boss, Dana Eaton, Mattie Leeds, Joel Magen, and Gary Snider.
Ying: Inspired by the Art and History of China opens February 23 and continues through June 29. Not to be missed!