Santa Cruz-based, mixed media artist Victoria May creates exquisite,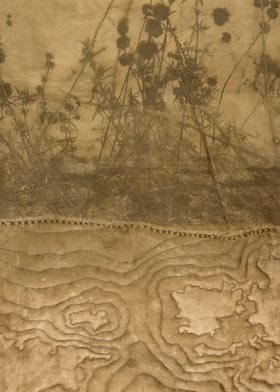 hand-wrought creations. Her uncanny blends of richly-worked fabric and photoemulsion tend to push viewers to the edge of their art vocabularies. And that's exactly what solid artwork should do.
So get up to The City and stretch your senses at May's opening reception, this Saturday, August 16 from 3-5pm. The show, entitled Residuum, continues through September 27 – at the Don Soker Contemporary Art Gallery, 29 Geary in San Francisco. 415/291-0966.