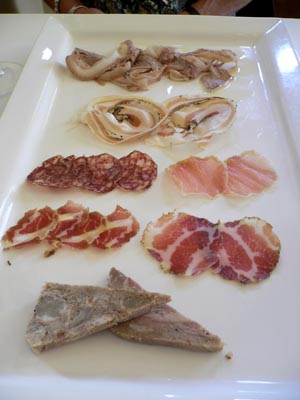 Here's an example of the Sean Baker all-star line-up of handmade salumi, available to adventurous diners at Gabriella Cafe and at the new Le Cigare Volant cafe at Bonny Doon tasting room on Ingalls Street.
These gorgeous paper-thin specialties taste even better than they look.
Soprasata, prosciutto, coppa, finocchiona, oh my! Taste and you'll understand why the buzz over salumi.