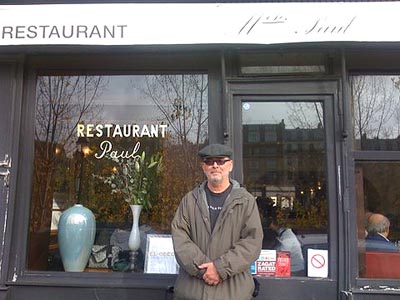 Nope. Not Jean Genet. It's restaurateur Paul Cocking (Gabriella Cafe) eating his way through Paris last month, one eponymous restaurant at a time. Blown away by what he tasted, Cocking and his traveling companion Jeannine Bonstelle sampled freely along the Left Bank, the Right Bank and everything in between.
The Ile St-Louis provided this gorgeous dish at a place called Mon Vieil Ami, 69 rue St-Louis-en-l'Ile, 4th. Culinary researcher Bonstelle found the place in Clothilde's Edible Adventures in Paris.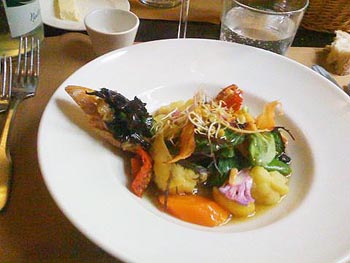 The bistro showcases the cooking of Alsace's Antoine Westermann – including this gossamer salad of lightly steamed vegetables in broth.