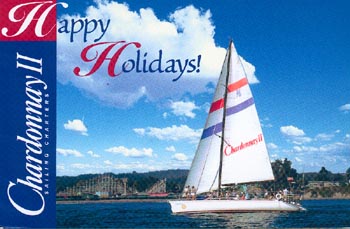 Here are a few suggestions.
1) A bottle of fine wine will please anyone with tastebuds. Try something local and premium from Vinocruz, or something French and luxurious from Soif. Comb the aisles of Shoppers. A great gift.
2) Give an exhilirating experience to someone special – a cruise on the Chardonnay II sailing ship. If you hurry (think of that guy on TV who's always selling weird stuff), you can buy a gift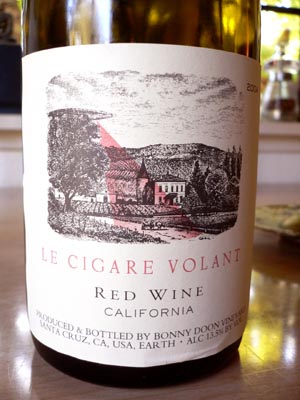 certificate for one of the many weekend sails on this lovely vessel. Sunset cruises on the Monterey Bay, or a Sushi Sunday, whale watching, there are many packages. Until December 31, the price is $49.50 per person, plus tax – which includes beverages and light appetizers. Buy three gift certificates and get the 4th one FREE! Call 831/423-1213, or check the website.
3) Tickets to the Nickelodeon Theater.
4) A gift certificate for $100 to a favorite restaurant. You know the ones I mean.