The food at Gabriella has never been better than it is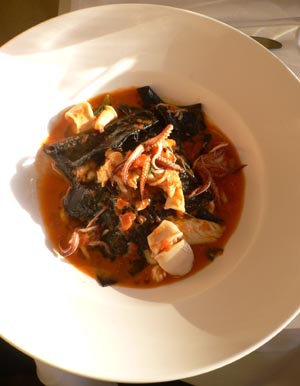 now with Bradford Briske in the kitchen. The word "young" comes to mind when you meet the new chef at our downtown dining treasure, but "accomplished" is the word for Briske's gorgeous food.
The best plate of pasta I've had outside of Italy is Briske's housemade squid-ink fazzoletti – a silken, wide-body pappardelle – bathed in an inspired sauce of tomato, garlic, mint and Calabrian chili. The outstanding pasta was tossed with tender local calamari, fat nuggets of Dungeness crab and slices of scallop. It was so good I went back last week and finished off another bowl.
From a superb opener of scallops on a cushion of fennel puree, to a whole roast striped bass festooned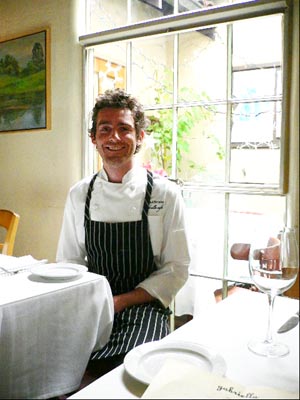 with mussels and calmari, dinner two weeks ago showcased the new chef's unerring flavor sense and precocious skill.
Get on over to Gabriella where you can enjoy 2 courses for $22.