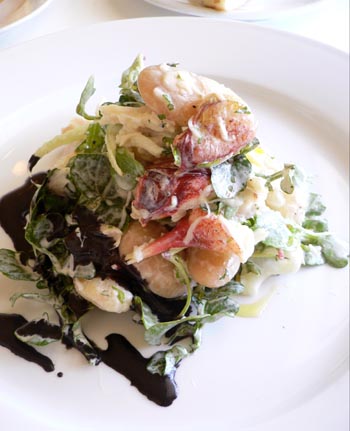 Sure, you could dumb down your choices – save pennies, clip coupons, consume something that makes you hate yourself in the morning. Or you could have a meal that stimulates all your senses. That makes you feel glad about spring, living at the ocean, being alive.
Dungeness crab with shaved fennel, baby cress and organic arugula, studded with a few Gigante beans, Meyer lemon aioli and a lavish, intense pool of squid ink vinaigrette.
I don't know – it sells itself.
Gabriella.