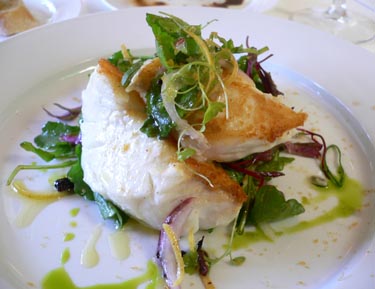 Most dishes rarely taste as good as they look. Except the ones at Gabriella, dreamed up with fresh attitude by chef Brad Briske.
Consider this supple halibut creation. Adolescent beet sprouts, micro-zest of lemon, drizzles of scented oils – unbelievable.
This dish — shared last week with soon-to-be-ex-pat Dan Dickmeyer — tasted even better than it looks. The accompanying Hunter Hill blend of viognier and roussanne didn't hurt one bit, either.