Big Basin Vineyards celebrates the crush of 2009 this weekend, September 12 & 13,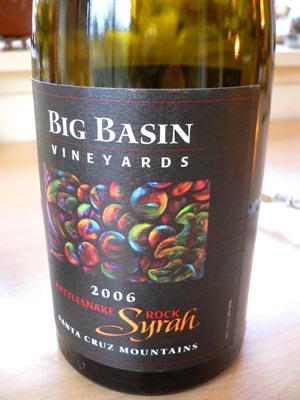 from noon til 5pm at the scenic winery property above Boulder Creek.
Join winemaker Bradley Brown for the annual celebration of harvest at Big Basin Vineyards, famed for its Rhone varietals and earth-shaking Syrahs.
A variety of Big Basin's new releases, along with library wines and barrel samples, will be available for tasting – seven syrahs, three pinot noirs and a few select blends! Plus taste treats from Vino Locale.
The Harvest event is free for Friends of the Vineyard (up to two passes), $10 for those picking up wines and $20 for others. Everybody gets a 22 oz. crystal Big Basin wine glass.
Music by 3hree Bro's Down. Contact Big Basin Vineyards, or call 831-621-8028, for all details.