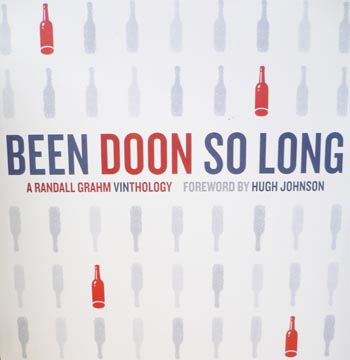 Delightful, definitive and doonright intriguing is this Perfect Gift for the inquiring wino on your list.
Been Doon So Long — Randall Grahm's beautifully produced and illustrated collection of rants, ruminations and reminiscences is available at any bookstore worth the name for $34.95.
Get one, and then get another one for yourself!