Here we are again, swilling the sushi and sashimi at Kawa Sushi (corner of Mission &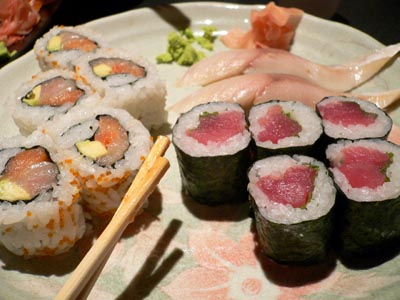 Bay).
It's pretty hard to beat the incredible protein & wasabi hit of this menu. Service is outstanding, the tables are generously spaced, and you can actually carry on a conversation over the Santa Cruz Roll, the tekka maki with shiso and a sashimi combo appetizer.
The $1 prices on small sakes during weekday happy hour add extra incentive to feast at this reliable sushi bar.