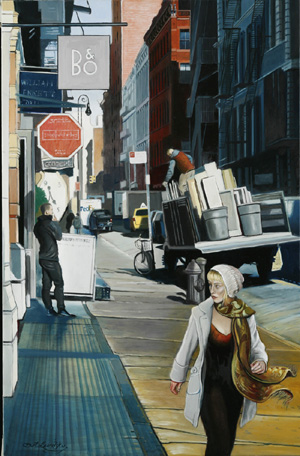 On the First Friday artcrawl next week, don't miss the large show of original oil paintings by contemporary realist Burt Levitsky.
On display at this show will be 16 paintings representing Levitsky's substantial body of work from the past eight years.
(Genevieve Walking, 2009, at left)
The show runs March 5 – 28, with an opening reception on
Friday, March 5 6-8:30pm.
MichaelAngelo Gallery is located at 1111 River Street, Santa Cruz (831)426-5500.