Wine. Grüner Veltliner. Dry aromatic white wine that is almost unbearably easy to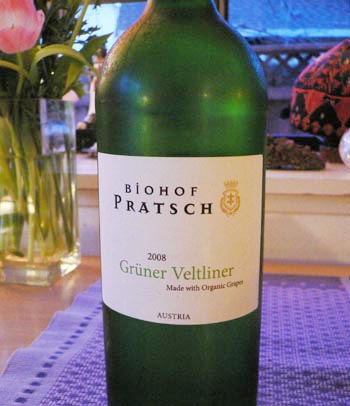 drink. Furthermore, this one — from Biohof Pratsch — is available in a super-size, liter bottle for only $12.99 @ New Leaf.
The most widely-planted grape of Austria, GV famously goes with everything, including Brussels sprouts. We climbed down into the glass full of salted nectarines, straw and jasmine – at first sip. Then this creation of organic grapes morphed into pink grapefruit and a bouquet of quartrz. Ultra clean finish.
What's not to like?
You can also sample this wine by the glass at Oswald, corner of Soquel and Front streets in downtown Santa Cruz.