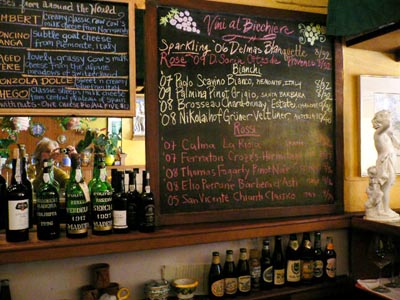 The Nikolaihoff Grüner Veltliner now on the chalkboard at Avanti is one of those stunning Austrian varietals that gives white wine a good name.
Light and loaded with flint and chalk, this light alcohol beauty also packs tones of jasmine and nectarine into to its ultra-dry mix.
While sampling this goes-with-anything varietal I learned that Katy Cater has a new show of atmospheric black and white photographs at Riva on the wharf. Another reason to hit the waves.