Nickelodeon Theater founder and fearless world traveller, Bill Raney, will be on hand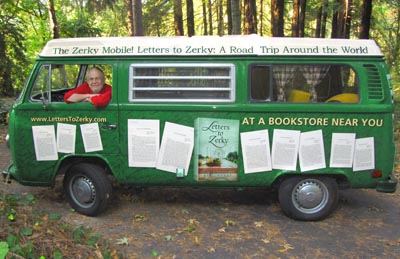 this coming Thursday, May 13, at the Cabrillo College Bookstore, signing and talking all about his colorful book, Letters to Zerky, A Father's Legacy to a Lost Son & a Road Trip Around the World.
An anecdotal account of hippie era trekking literally around the world—Europe, Turkey, Afghanistan, India, Nepal—the book tracks Bill's journey with wife and young son during the late 60s. It's a real-life caper loaded with hair-raising events way beyond the pale of mere touristic wandering.
Bill is a trip unto himself and the upcoming Cabrillo event will be pure pleasure. Come meet a remarkable man with supernatural abilities to be lost, and found.
The book talk starts at 7pm on May 13 – FREE. Call 831/429-4234 for details.