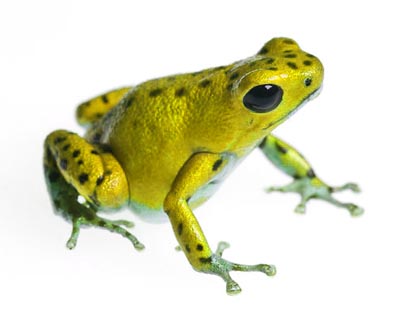 Destined to be THE major event of the outdoor food, wine and music season, this Sunday, May 16 2:30-5:30pm, the gala New Music Works Garden tour and musicale unfurls at the gorgeous garden estate of Sam and Terry Wright.
You will savor flowers and music, while tasting wines and finger food from Salamandre, Windy Oaks, Alfaro, Silver Mountain, Storrs, Avanti, Gabriella, Ma Maison and cooking queen Mimi Snowden.
You're wondering about the frog.
Wonder no more. For the afternoon event (which is also a fundraiser for the illustrious 30-year-old music organization) NMW founder, composer Philip Collins will present his adventurous Frog Requiem for soprano and ensemble, dedicated to those amphibious varieties now extinct.
Real frogs will be part of the audience on Sunday, as the composition will be performed at the edge of a frog pond, along with Norman Dinerstein's Frogs, sung by Cheryl Anderson's celebrated Cantiamo singers.
Along with tours of the astonishing English gardens, orchards, and other botanical wonders (wear comfortable shoes and bring a hat), the afternoon will feature wine tasting and lavish appetizers. Your $100, tax-deductible donation also allows you to finish the afternoon with champagne and chocolates, and take home a commemorative wine glass too!
For details, map and reservations, please call Barbara Burkhart @t 831/335-1429. And yes, you latecomers CAN pay at the door.