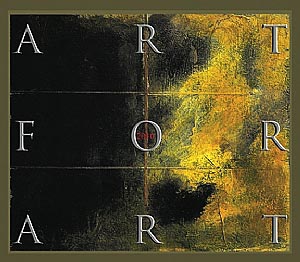 Make plans for this Friday's opening reception. Art for Art is positively packed with new works by some of our best painters, printmakers, and mixed media mavens. I'm especially looking forward to seeing what Charles Prentiss, Hildy Bernstein, Sara Friedlander, Bridget Henry, Ann Wasserman and Daniella Woolf have been up to.
They will be joined by a few dozen others, and the gallery at 415 River Street should be ablaze with exciting visual encounters.
Opening Reception: Friday, May 28th 5:30-9pm ($5 donation includes raffle ticket and excludes freeloaders). The show even has a closing reception, first Friday June 4.
For all the details check the website. See you on Friday!