A visit to Carmel is always a good idea. Make sure you drive down by June 13,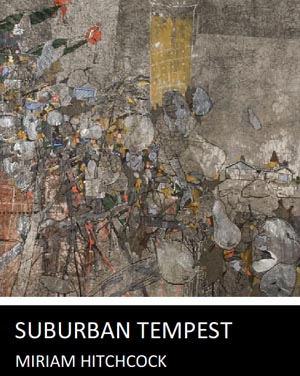 so you can catch the gorgeous exhibit of new large-scale multimedia work by Miriam Hitchcock at the Carl Cherry Center. Her new show, wittily entitled Suburban Tempest, shows Hitchcock stretching even further in her visual inquiry of restless loss and personal metaphysics.
The new works are the most ambitious of Hitchcock's recent creations, loaded with visual surprise, mastery of unexpected materials and perfumed by a sophisticated meloncholy. Don't miss a stop to the beautiful arts and crafts landmark, the perfect setting for Hitchcock's work. Through June 13.