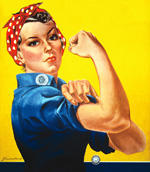 Yes, the opera by Donizetti — sung by skilled young stars of the UCSC Opera program. I saw the dress rehearsal last night and was blown away by the gorgeous voices, polished stage direction (thanks to Brian Staufenbiel) and sheer charm of this Italian meringue of an opera.
And only two hours long. This is not Wagner, it's Donizetti. And the tale of snake oil (the elixir of the title) and the gullible lovers who consume it, never gets old.
Easily the most delightful time you'll spend this weekend. (See if you can spot the cameo appearance by piano maestro Anatole Leikin.)
The UCSC Recital Hall acoustics reward every single seat with glorious sound. The value added feature is Nicole Paiement at the baton. Don't be one of those people who has to listen to other people gush. Get your tickets now!