That rich, sweet, musky aroma you smell this week is wine grapes overflowing their fermenting bins all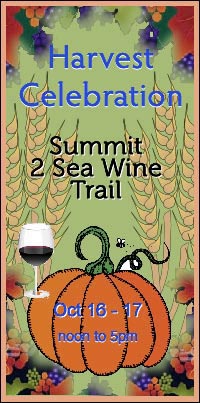 over the Santa Cruz Mountains.
Why not visit some small wineries and see how the crush of 2010 is going?
This weekend, October 16 and 17, the Summit Harvest Festival opens the tasting room doors of Burrell School, Hunter Hill, Loma Prieta and Poetic Cellars — come taste wines, savor special harvest decor and some treats involving pears, apples and pumpkins as you talk with winemakers about their new harvest of grapes.