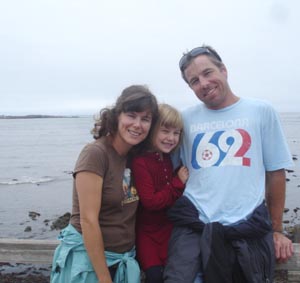 For six years the source of astounding eggs, pastured pork and an organic paradise for happily and humanely-raised livestock, TLC Ranch has become a casualty of the economy.
Jim Dunlop and Rebecca Thistlethwaite, TLC owners, explained in a long newsletter narrative that they couldn't fight the high cost of property and farm help, and the dwindling availability of meat processing stations. Consumer reluctance to pay what it took to create handmade, free-range, pastured foods finished them off, and a multi-year dream was taken off life support.
Yes it was expensive food. And yes, it was delicious, organic and vibrant. A visit to TLC Ranch, followed around by incredibly intelligent chickens, visiting big, lazy, pampered pigs and inhaling the fresh, organic aromas of the sprawling property, remains one of my fond memories. I cannot even begin to imagine the amount of work it must have taken to keep this utopian enterprise going so long.
I wish them good luck, and I fear for other small growers and eco-ranchers around the country.
TLC will continue to sell at the farmers markets through November 21. Stop by and wish them good luck.