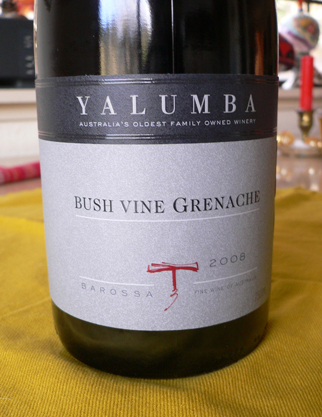 Yalumba is the label, Bush Vine Grenache is the grape. The vintage year is 2008 and the territory is the Barossa of Australia.
Here is a new world grenache with both attitude and grace, loaded with fruit grown under the Southern Cross, where strawberry meets pepper and spice and opens into a voluptuous middle. The finale takes its time.
A whole lot of wine for $14.99 – at Shoppers where wonders never cease.