The sounds of bittersweet Italian folktunes filled the air last night, Tuesday, at La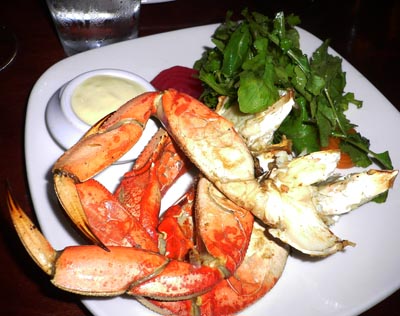 Posta, as we joined our friends Ralph and Ray for our end-of-the-year feast.
Wild mushrooms in parchment, grilled yellow-fin on a buttery puree of cecci topped with toasted pistachios (!), and housemade local lamb sausages on a bed of bitter greens.
My appetizer of brick oven roasted Dungeness crab with arugula and sliced beets was flawless! It was another stunning assault on my senses by chef Catherine Stern and her brilliant kitchen.