Music department manager Thomas Pistole sure knows how to pamper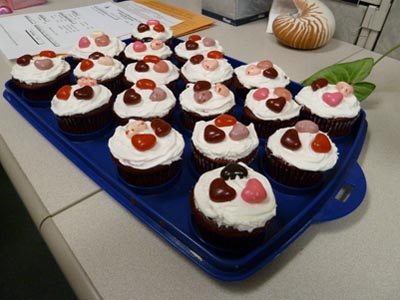 his UCSC faculty & staff. Cupcake Diva Pistole uses any holiday as an excuse to break out his trusty cupcake carrier and fill it with colorfully-decorated, to-die-for pastries.
These are his latest – red velvet topped with cinnamon-flavored hearts.
A good man to know, especially around Halloween when his fabled carrot cupcakes with orange frosting are available.