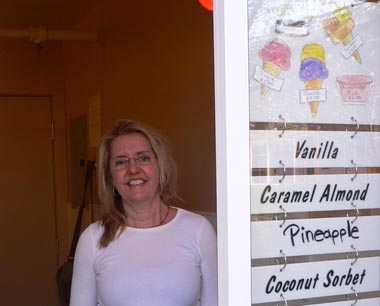 Thank you Kelly Porter Sanchez for deciding three decades ago to do exactly what you wanted to do, and to do it your way. No compromises, no complaints.
Congratulations!
You've made a lot of people so happy that they barely realized how much went into their favorite coffee, lunch, meeting spot. The bread, croissants, cakes, and did I forget to mention those poached eggs on polenta?
The pear tart. The caramel almond ice cream.
Thank you, thank you.