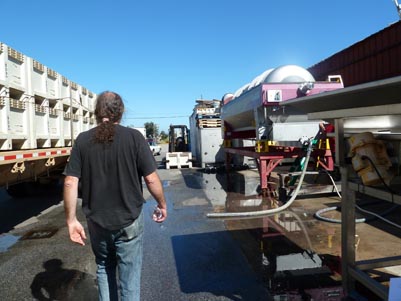 It surprised even me that of oh say a dozen vintages sampled last week of Le Cigare Volant—that sensuous blend of syrah, grenache, mourvedre and cinsault—I would find myself leaning into a glass of one of Randall Grahm's white Rhônes. But I did. (See post below.)
The single vineyard—Beeswax Vineyard, Arroyo Secon, San Benito County—has yielded a formidable 2009 Le Cigare Blanc, made of 57% Grenache Blanc and 43% Roussanne, loaded with tannin and haunting violets and quince, possibly a hint of madrone, perfume. An autumnal green-gold in hue, this is a Byronic riff on central coast terroir. Well worth sitting down and spending some quality time with.
Try it at the Bonny Doon Vineyard tasting room, if you haven't already scored some for your home cellar.