Gabriella Cafe chef Adrian Cruz is cooking up gorgeous dishes of sexy,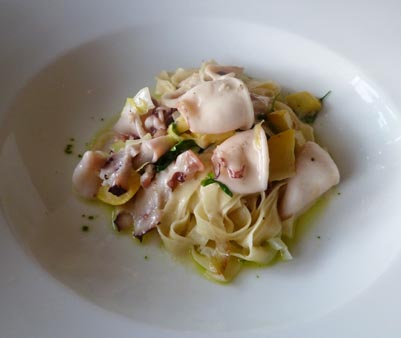 seasonal items – they taste as good as they look.
A case in point is this impeccable bowl of tagliatelle, sensuous thick pasta noodles tangled with Monterey Bay calamari, octopus and a dice of kobucha squash. Utterly sinfully perfect.