Big Basin Vineyards winemaker Bradley Brown teams up with Chef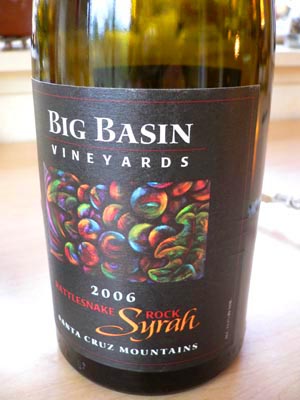 Josiah Slone of Sent Sovi in Saratoga next week for a sparklling four-course dinner on Thursday, November 17.
Winemaker Brown will talk about the various wines served, and bring participants up to speed on the current harvest of 2011. The menu is blatantly mouth-watering, and includes smoked, cured and fried appetizer "bites" paired with a voluptuous meritage of grenache, syrah and cabernet. After a butter lettuce, shrimp and fennel salad course, Chef Slone will serve sonoma Liberty Duck with harissa dried cherry compote, destined to be perfection along with two of Brown's award-winning 2009 pinot noirs. Then there's a 48-hour short ribs with potato confit and smoked chard (the green veggie, not the white wine) course, joined by 2008 Odean Syrah/Cabernet, finishing up with a dark chocolate spice Marquise cake paired with two Coastview syrahs, from 2007 and 2008.
Need I add that you should call for your reservation immediately? Dinner is priced at $130 per person, which includes gratuity ($120 for Friends of the Vineyard. Purchase tickets online, or order by calling 408.564-7346.
Dinner is $130 per person (incl. tip)/$120 for Friends of the Vineyard Purchase tickets online or order your tickets by calling (408-564-7346).