Little did I know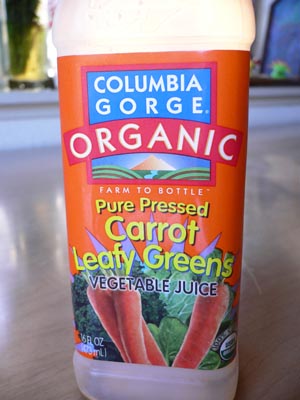 that I would grow up to consume a breakfast liquid that closely resembles industrial effluent, or rain forest mud mixed with compost.
But I do. And I love this stuff. It's loaded with carrot, celery, cucumber, collard greens, kale and parsley. It's organic. It's delicious in a strange manner that quickly becomes addictive. Bursting with anti-oxidants, magnesium, lutein and other de rigueur minerals, this fabulous morning cocktail will positively eradicate all memories of mere orange juice.
Plus it helps balance your pH, which if I'm not mistaken is probably much more acidic than it should be. It runs somewhere in the neighborhood of $3 and it will change your attitude about waking up.