Here's a vintage portrait of the highly independent woman whose fruitcake recipe I used, with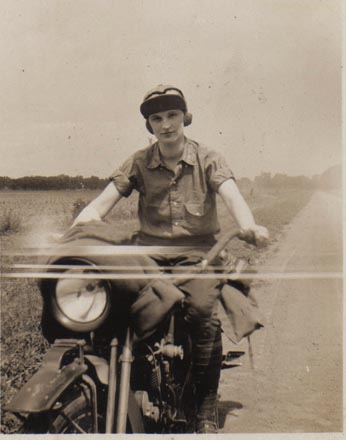 much variation, in my own recent effort.
According to her niece, Lisa Jensen, this portrait of Anna Augusta Kirstine Jensen was taken in 1920 or 1921, "when Chris would be 18 or 19 years old."
Her fruitcake heyday happened much later, when she retired to Hermosa Beach, California.
Thanks Aunt Chris!