A sweeping show of coastal landscapes will fill the Davenport Gallery, starting this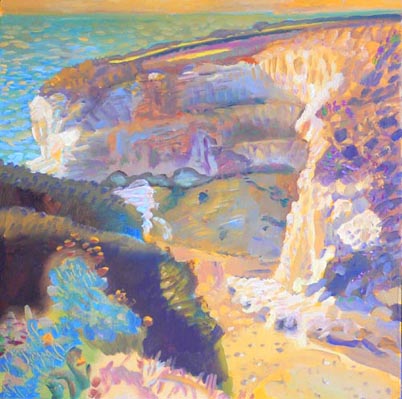 Saturday, January 14 (reception from 4-7pm).
The exhibition will offer works by top area painters including Andrew Purchin, Frank Galuszka (Cliff, o/c, r.), Ray Ginghofer and others, including a rarely-seen artist who moonlights as a wine writer. Take advantage of the spectacular weather—and the spectacular coast. Davenport Gallery is next door to the Roadhouse, on Highway One.
Davenport Gallery – 450 Highway One – open Wed – Sun, 11am – 5pm