So many artworks, so little time. Make plans to visit the Mary Porter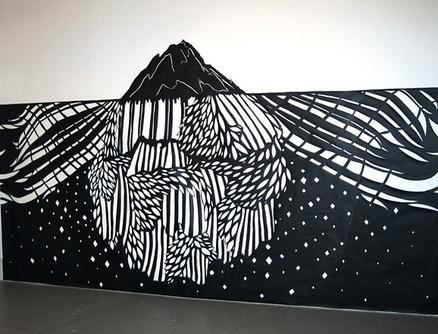 Sesnon Gallery this month.
In the main gallery, prolific alumna Katerina Lanfranco unveils a gallery-sized installation, Natural Selection.
In the adjoining gallery, a group show Clear Cuts features work by Beatrice Coron, Kota Azawa, Matt Farrar, Felicia Gilman, Lauren Scanlon, Jill Sylvia, and Kara Walker.
Across the portico, in the Porter Faculty Gallery, enjoy an exhibition of Laser Cut Relief Prints by Richard Wohlfeiler. All of these shows are free and open to the public.
For details visit the Sesnon website.