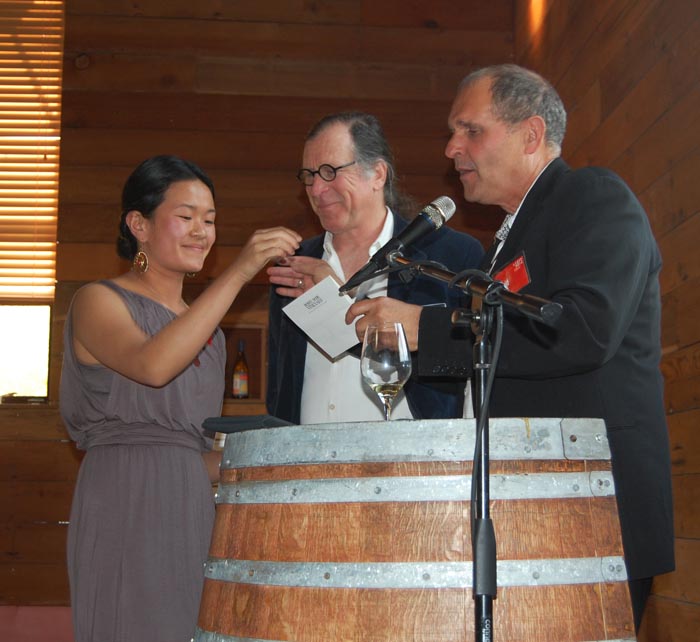 It was a town/gown Who's Who last Monday at Le Cigare Volant, as the UCSC Arts division celebrated the launch of a student-designed label for a Banana Slug Roussanne 2010, made by Bonny Doon Vineyards.
Art major Louise Leong's crisp, colorful label design won the top award—and appears on the custom-bottled white wine now available at the Tasting Room on Ingalls Street.
Proceeds from sales of the $16 wine will support student scholarships for UCSC Arts students.
The label is a knock-out and the wine is intriguing. This elegant wine should be the graduation gift souvenir of the season.
[shown here: Leong, winemaker Randall Grahm, dean of the Arts David Yager.photo:J.Rogge]