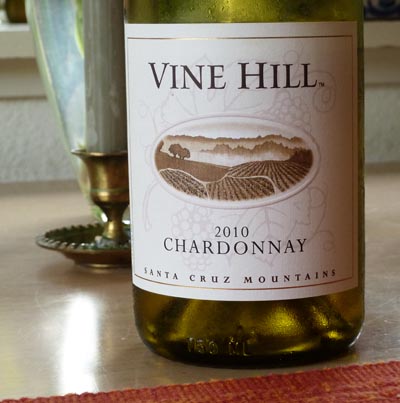 Here's a surprising bit of feistiness from Vine Hill Winery—a Chardonnay that acts like a Sauvignon Blanc. And that's a very good thing!
I always expect drinkable and lovely Pinot Noirs from winemaker Sal Godinez. But I was charmed recently by his racy, minerally 2010 Chardonnay. The bright and refreshing acidity of this aromatic wine gives it persistence of citrus and guava notes.
The 13.1% alcohol, light enough to keep each sip interesting, puts it squarely in the "favorite wine of summer" camp. Yet it can hold its own against spicy cuisine—or simply a long, lazy afternoon.
Put a few bottles on ice. Now. Summer is a-comin' in, usw.