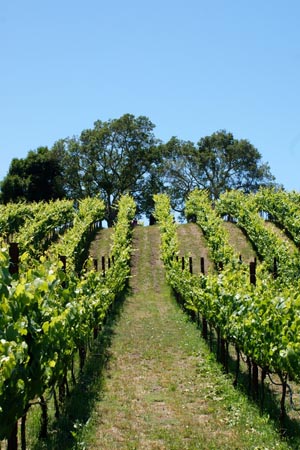 Think about an old-fashioned ramble through the vineyards, lush and green this time of year.
Now think about a post-Fourth of July ramble through those vineyards at Windy Oaks Estate, where Jim and Judy Schultze will be opening their tasting room—and those atmospheric vineyards—on Friday July 6 from noon until 5pm.
That's of course in addition to the usual Saturday openings out at this Corralitos home of outstanding Pinot Noirs (and a sensational Chardonnay as well).
For directions and other essential information do check the Windy Oaks website.