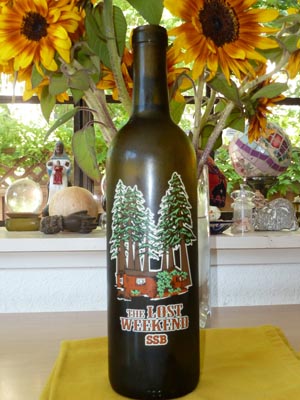 Winemaker Ryan Beauregard likes to experiment, and his new 2010 The Lost Weekend semillon-sauvignon blanc blend is an homage to all those new young winemaking turks who like to think outside the varietal status quo.
A blend of grapes that are arguably oenological cousins, Beauregard's tart creation is light in alcohol, very crisp and yet ripples with bright interior flavors, now apples, now salted flint.
We consumed The Lost Weekend—an homage to the illustrious Bonny Doon saloon that is now the Beauregard Vineyard tasting room—rather quickly, along with some local King salmon, braised quinoa and a salad of infant lettuces from the UCSC Farm.
Look for your Lost Weekend @ Shoppers – $16.