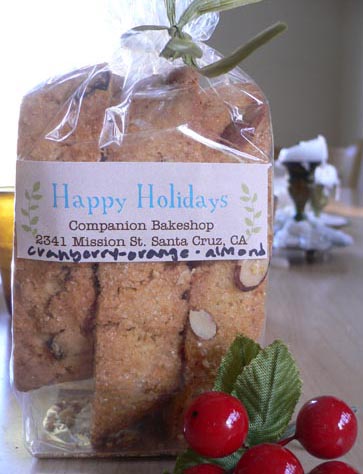 From those busy bakers at Companion Bakeshop comes this super delicious stocking stuffer, a six-pack (as it were) of artisenal biscotti perfumed with orange zest and studded with almonds and cranberries.
One lovely package for $4. Better get some extra to consume with your morning coffee!
Notti or nice? Why quibble. Everybody loves biscotti!