We are loving the oak-free finish and intricate interior of Ryan Beauregard's 2009 Chardonnay "Metallique" — aged in stainless steel so that the heady grass, citrus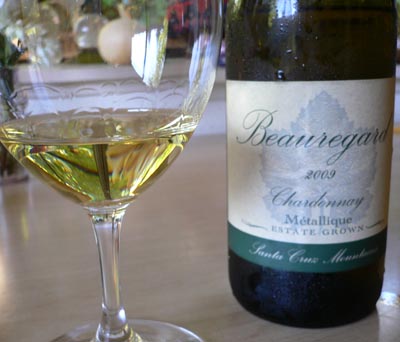 and jalapeño oil varietal qualities of chard can reach forward.
Vibrant and refreshing, it's available at Shoppers for a rock bottom $14.99. This one opens beautifully and is even better the second day.