Home @ 05 Sep 2013 12:58 pm by Christina Waters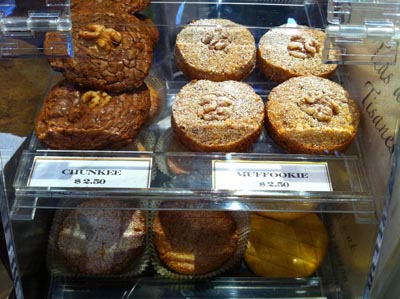 I'm crazy about the gluten-free, nut-intensive little pastries sitting temptingly in a jewelbox case at the front of Lulu's - both the Octagon and "old" Lulu's. Sensuous, fresh-baked, these artisanal gems offer delicious ways of enjoying some elegant bite of pastry with your macchiato, and yet leave gluten far behind.
Topped with walnuts or almonds, each is based upon heirloom recipes and made to enlighten your tastebuds.
Check these out!
2 Responses to "Lulu's Goes Nuts"
What's an heirloom recipe?

An heirloom recipe in this case is one that has been handed down for a generation or two. Something one's grandmother might have made. That kind of thing.

C
Leave a Reply