Art @ 08 May 2014 10:31 am by Christina Waters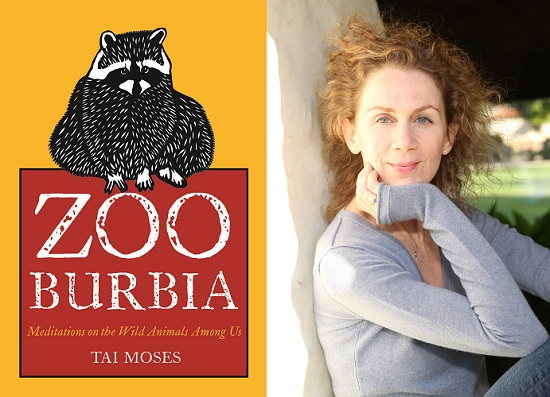 Tai Moses brings the backstories from her new book Zooburbia to Bookshop Santa Cruz, Tuesday May 13 @ 7pm.
Come listen, get your copy (a mere $14.95), and welcome the longtime Santa Cruz editor back to town!
The book offers lyrical and sassy tales of urban wildlife, and abounds with Moses' uncanny eye for detail and sensitivity to the curious and powerful lives we share with other creatures. You know…deer, squirrels, raccoons, blue jays, feral felines, field mice, possums, hawks, bobcats, etc. etc.. Be there!