Painter Hildy Bernstein is an existentialist and a shamanic seeker. In her relentless artwork she probes her own unconscious as well as the unseen world of mythic archetypes. She waits, all her skills ready like the sword of a trained fighter, until that elusive something (meaning, perhaps) begins to materialize. And then she makes her move.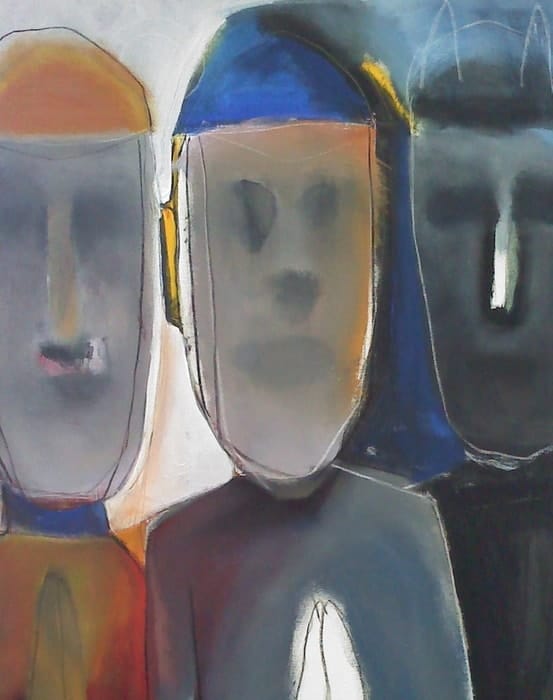 What she captures—retrieves from her solitary vision quest—is ours to decipher. She makes no claims as to what the faces, and haunted moments of somebody's history, might mean. But she brings it to us to savor. To contemplate. And to find within the work some new aspect of our own lives. Some of it is confrontational, even difficult to consider. All of it is authentic.
For more about the work of Hildy Bernstein see my June 2016 profile of her. The work of this fearless artist will be on exhibit starting Saturday, September 24th at the wild and gala Anne & Mark's Art Party in San Jose, through October 1.