Home @ 10 Dec 2014 07:16 pm by Christina Waters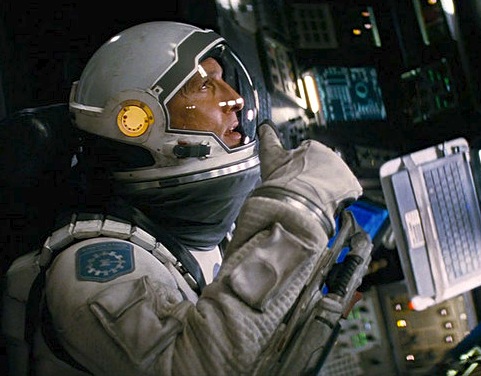 For two and a half hours I waited for something to pump energy, concept, or even engaging visuals into this bloated Hollywood block buster.
And for two and a half hours I waited in vain.
Interstellar is excruciatingly bad. Bad, B A D! Why do I say this?  Here's why! It pops up on our collective event horizon after the following truly engaging films: Alien, Contact, 2001, Gravity, The Right Stuff, Star Wars, hell, even Star Trek, to name but a few. Christopher (Inception, The Prestige) Nolan has gotten his knickers in such a twist paying homage to these earlier, far better films, that he seems to have forgotten that we've all seen them too.
We know about wormholes. We've seen spaceships leaving earth's gravitational pull. We've watched scientists writing equations at the blackboards that somehow explain how relativity works. The very people who would be willing to sit through a new, highly-hyped sci fi film—for two and a half hours!—would be savvy about these basic space voyager tropes. What was Nolan thinking?!!!!
The only person who seemed to have forgotten these concepts (more…)