Home @ 19 Aug 2013 06:10 pm by Christina Waters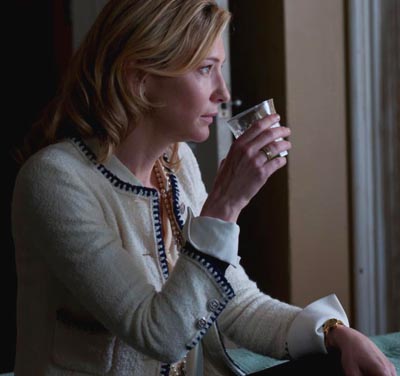 Why am I not surprised that a man who has been in therapy for 50 years is committed to the past as destiny? And when that man is a master filmmaker, well the results are either nihilism, existentialism, or….a Woody Allen film. Blue Jasmine—powered by Cate Blanchett's remarkable performnce—is one of the most sobering films of the past decade. A searing indictment of a life wasted, Blanchett's character traces (backwards and forwards in time) the stages of one woman's ruin, and ultimately offers us no hope that mistakes which detonate the lives of others can ever be atoned.
Former socialite and wife of fast-track investment svengali Hal (Alec Baldwin in a pitch perfect performance as a slick cad), Jasmine finds herself suddenly fallen into poverty and depending upon the kindness of her estranged sister Ginger (Sally Hawkins in a brilliant brilliant performance as a sweet good time girl).
We quickly get the picture. And yes, Streetcar Named Desire oozes (more…)