Home @ 25 Jun 2014 06:22 pm by Christina Waters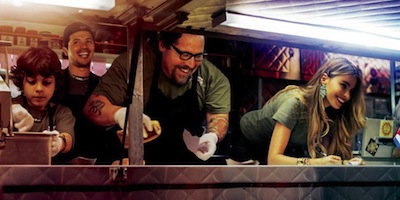 I finally rolled out of bed and responded to all the emails I'd gotten, asking what I thought of the indie food film Chef.
Here's what.
Jon Favreau could rattle off the auto mall listings from the Yellow Pages and be irresistible. The actor/director (Iron Man), wrote, directed and starred himself in this feel-good road trek following a gifted but volatile chef as he quits his designer restaurant gig for a questionable foray into the world of real food served up from a food truck.
Armed with his can-do sous chef Martin (John Leguizamo), his estranged son Percy (Emjay Anthony) and fresh ideas about Cuban pork sandwiches, (more…)