Home @ 02 May 2014 10:30 am by Christina Waters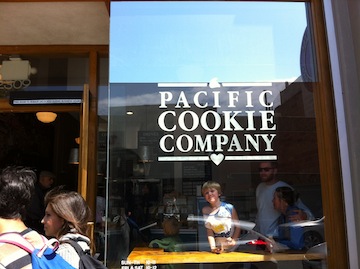 Last Sunday, before the Mark Morris Dance Co. performance at Zellerbach Hall in Berkeley, I cruised around Telegraph and spotted the new Pacific Cookie Company store.
Talk about location! The inviting new home of cookies and ice cream resides at the top of Telegraph Ave, within spitting distance of the Berkeley campus. The place was packed with patrons. Congratulations to Kara Pearson & company!