12 Oct 2014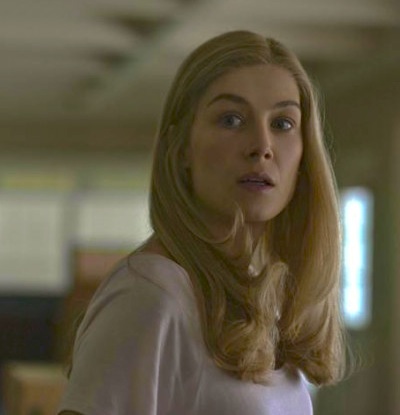 Director David Fincher has done some competent, stylish B movies in the past, e.g. Zodiac, The Social Network, and I guess you could call his latest, Gone Girl, a competent, stylish B movie.
I went to see the film because as a writer I was curious about the plotting of the original story. And I came away impressed with the intricate, he says/she/says twists and turns of this lurid domestic saga. I also came away with the sobering lesson that it doesn't matter how smart your story is, if you don't deliver an ending that satisfies all of your plotline teasing, your reader (or in this case, viewer) will come away feeling unsatisfied and ripped off.
First off, could anyone tell me why Ben Affleck is allowed in front of a camera? Listless and wooden, he is impossible to like. Yes, I know. His character was supposed to be questionable. Is he telling us the truth when he says he doesn't know where his wife is? Did he kill her? Is he hiding some huge horrible secret? Maybe Affleck is fine for that character — typecast even. But he is almost unwatchable.
I was curious to see what the fuss was about—the book by Gillian Flynn is such a huge hit.
Okay we meet the couple and their first five years together, mostly in flashbacks told by the wife's diary. Amy and Nick Dunne have been a dream couple, until More…