24 Apr 2015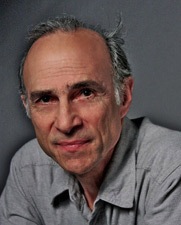 We're been the best of friends, we've been the worst of enemies. We've been intimate and we've been indifferent. But Stephen Kessler and I have known each other for 35 years and except for the few decades when we didn't speak, we've managed to maintain a robust respect for each other's shared defiance in the face of mediocrity.
Stephen Kessler has written with a fierce intelligence pretty much every single day of his life. From those early alternative riffs called "Polygraph" that he penned at the dawning of the age of the Santa Cruz weeklies, to his literarily impeccable Redwood Review, to countless gracefully nuanced, and internationally celebrated translations of the A list of Spanish poets, Kessler just doesn't know how to cease and desist.
And just when we thought we'd already collected enough of his work to savor for years to come, he up and launches not one, but two new works. New prose poems that Proust their jazzy way through some of the key memory spots in his personal biography—Where Was I?—and a brilliantly curated "greatest hits" of memoirs, essays, vision quests, and kvetches titled Need I Say More?
I savored the prose poems, rife with street scenes of LA and Santa Cruz, More…